The Katy DBT Center follows in the tradition of the Houston DBT Center in striving for excellence of care and precision in treatment of Dialectical Behavior Therapy (DBT). We require all of our therapists to be experienced and well trained in the implementation of DBT.
Dialectical Behavior Therapy (DBT)
DBT is an evidence-based, modern behavioral therapy originally developed to treat individuals with the then "difficult" symptoms of borderline personality disorder (BPD). Due the the advent of DBT, BPD is now a good prognosis diagnosis and individuals receiving DBT treatment may expect to eventually no longer meet criteria for BPD.
DBT Skills
There are four modules of skills taught in DBT. They are:
Mindfulness – Non-judgmental awareness of the present moment.
Distress Tolerance – Getting through an emotional crisis without making things worse.
Emotion Regulation – Decreasing the intensity and duration of unwanted emotions.
Interpersonal Effectiveness – Getting one's needs met in relationships without damaging one's self-esteem, and without damaging the relationship.
Coaching Calls
When in an emotional crisis it is difficult to remember new skills let alone apply them! A feature of DBT is that clients are allowed coaching between sessions in order to start applying skills to difficult situations.
Our Team: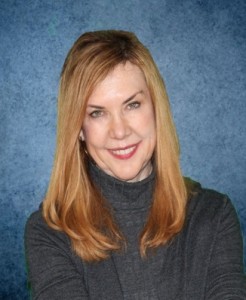 Dr. Hall is the Director and founder of the DBT Center in Houston, Texas.  She has been the
director for over 20 years. Currently the Center has over 17 therapists and offers both standard outpatient dialectical behavior therapy and intensive outpatient programs for adults and teens. The Center provides services for children, adolescents and adults. Family skills groups and couples therapy are also available. The Center treats clients from across the United States as well as from other countries.
Dr. Hall is the creator and director of an internship program for pre-doctoral and masters' level students. She provides supervision to individuals who wish to learn DBT. She is also the creator of an online skills program (www.DBTSkillsCoaching.com). 
Dr. Hall is a member of the Board of Directors of the National Education Alliance for Borderline Personality Disorder (BPD). As part of her work with NEA BPD she focuses on early intervention and identification of BPD and in creating a video educational series called Dealing With Emotions for use by peer counselors. She is on the Advisory Board for NAMI Houston and the founder of Healing Hearts of Families, an annual conference held in Houston since 2012. The conference is primarily for family members of those with emotion dysregulation disorder. 
Dr. Hall blogs for Psychology Today and PsychCentral and is the author of Mindfulness Exercises for DBT Therapists, SAVVY, and The Emotionally Sensitive Person. She is the co-author of The Power of Validation.  Her podcast The Emotionally Sensitive Person is available on iTunes. In her practice she specializes in treatment resistant depression, borderline personality disorder, and trauma. She is certified as a prolonged exposure therapist and is trained in Solution Focused Therapy and Eye Movement Desensitization and Reprocessing.
Dr. Hall is currently working with the University of Washington on a research study on the use of virtual reality in the treatment of trauma. She is also working with Dr. Carla Sharp at the University of Houston on a study comparing emotionally sensitive people with emotionally sensitive people who are diagnosed with borderline personality disorder.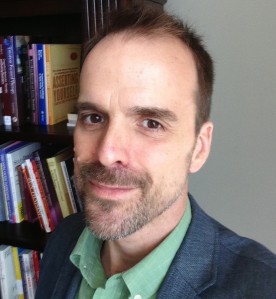 Joe Pentony, LPC specializes in mindfulness based therapies such as Dialectical Behavior Therapy and Acceptance & Commitment Therapy. Joe received his Masters in Counseling from The Houston Graduate School of Theology in 2007 where he learned the role of healthy, balanced spirituality in mental wellness. During his last year studying for his Masters he volunteered at American Hospice where he used his knowledge of scripture and spirituality to help those facing death and dying. He then began working at MHMRA and Westbury Community Hospital with a population of patients with severe schizophrenia, bipolar, high suicidality and hospitalization rates.
Joe received his training in Dialectical Behavior Therapy in 2009 and has received ongoing training since. He was pleased to put his interest in mindfulness based therapies to use at the Houston DBT Center where he currently leads skills groups and has a private practice. Joe works collaboratively with a team of therapists and psychiatrists to ensure the best possible care for his clients.
In the summer of 2016 Joe will be leading a team of DBT therapists to start the Katy DBT Center with the intention of providing high quality and adherent DBT to those in the surrounding area of Katy, TX.